Description
Intel Core i7-6700K. Processor family: Intel® Core™ i7, Processor socket: LGA 1151 (Socket H4), Processor lithography: 14 nm. Memory channels: Dual-channel, Maximum internal memory supported by processor: 64 GB, Memory types supported by processor: DDR4-SDRAM, DDR3L-SDRAM. On-board graphics adapter model: Intel® HD Graphics 530, Maximum on-board graphics adapter memory: 64 GB, On-board graphics adapter outputs supported: Embedded DisplayPort (eDP), DisplayPort, HDMI, DVI. Market segment: Desktop, PCI Express configurations: 1×16, 2×8, 1×8+2×4, Supported instruction sets: SSE4.1, SSE4.2, AVX 2.0. Intel® Turbo Boost Technology 2.0 frequency: 4.2 GHz
Intel® Hyper-Threading Technology
Intel® Hyper-Threading Technology (Intel® HT Technology) delivers two processing threads per physical core. Highly threaded applications can get more work done in parallel, completing tasks sooner.
Idle States
Idle States (C-states) are used to save power when the processor is idle. C0 is the operational state, meaning that the CPU is doing useful work. C1 is the first idle state, C2 the second, and so on, where more power saving actions are taken for numerically higher C-states.
Enhanced Intel SpeedStep® Technology
Enhanced Intel SpeedStep® Technology is an advanced means of enabling high performance while meeting the power-conservation needs of mobile systems. Conventional Intel SpeedStep® Technology switches both voltage and frequency in tandem between high and low levels in response to processor load. Enhanced Intel SpeedStep® Technology builds upon that architecture using design strategies such as Separation between Voltage and Frequency Changes, and Clock Partitioning and Recovery.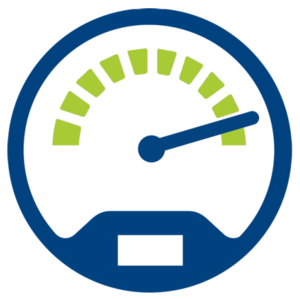 Higher Performance When You Need It Most
Intel® Turbo Boost Technology 2.01 accelerates processor and graphics performance by increasing the operating frequency when operating below specification limits. The maximum frequency varies depending on workload, hardware, software, and overall system configuration.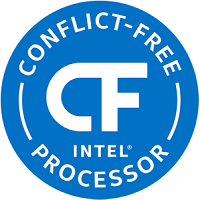 Does not contain "conflict minerals": tantalum, tin, tungsten, and gold.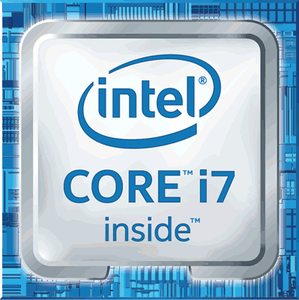 Amazing performance, blazing fast startups, brilliant HD video, and graphics, battery life that lasts as long as you do, and speed that keeps up with your imagination, that's what you'll find in the 6th Gen Intel® Core™ processors—Intel's best ever.
Essential Information
BLT Item #:
B9GF216
Mfg. Part #:
CM8066201919901
Mfg.:
Intel
Description:
I7-6700K 8M 4.2G SPCL SOURCING (ORDERED AS NEEDED FROM MFG)
Weight:
1.15 lbs.
Suggested Retail Price:
$539.00
Mfg.'s website:
https://www.intel.com/
Return Policy:
Standard BLT Return Policy
Brand and Item Information
Brand:
Intel
Name:
Intel Core i7-6700K processor 4 GHz 8 MB Smart Cache
Brief Description:
Intel Core i7-6700K, Intel® Core™ i7, LGA 1151 (Socket H4), 14 nm, Intel, i7-6700K, 4 GHz
Technical Details
Processor cache:
8192 KB
Product type:
Processor
Supported memory types:
DDR4-SDRAM, DDR3L-SDRAM
Maximum graphics card memory:
64 GB
Bus bandwidth:
8
Bus type units:
GT/s
Launch date:
Q3'15
Maximum resolution & refresh rate (DisplayPort):
4096×2304@60Hz
Maximum resolution & refresh rate (HDMI):
4096×2304@24Hz
Maximum resolution & refresh rate (Integrated Flat Panel):
4096×2304@60Hz
Maximum resolution & refresh rate (VGA):
N/A
Number of graphics cores:
2
Status:
Discontinued
Maximum memory:
64 GB
Processor brand name:
Intel Core i7
Intel Core i7 Processor
Last change:
63903513
Maximum resolution (WiDi):
1080p
Product family:
6th Generation Intel Core i7 Processors
Bus speed:
8 GT/s
Processor ID:
0x1912
Processor
Processor family:
Intel® Core™ i7
Processor cores:
4
Processor socket:
LGA 1151 (Socket H4)
Processor lithography:
14 nm
Box:
N
Cooler included:
N
Processor manufacturer:
Intel
Processor model:
i7-6700K
Processor base frequency:
4 GHz
Processor operating modes:
64-bit
Processor generation:
6th gen Intel® Core™ i7
Component for:
PC
Processor series:
Intel Core i7-6700 Desktop series
Processor threads:
8
System bus rate:
8 GT/s
Processor boost frequency:
4.2 GHz
Processor cache:
8 MB
Processor cache type:
Smart Cache
Thermal Design Power (TDP):
91 W
Compatible chipsets:
Intel® B150, Intel® H110, Intel® H170, Intel® Z170, Intel Q150, Intel® Q170
Stepping:
R0
Bus type:
DMI
Memory bandwidth supported by processor (max):
34.1 GB/s
Processor codename:
Skylake
Processor code:
SR2BR
Processor ARK ID:
88195
Generation:
6th Generation
Memory
Memory channels:
Dual-channel
Maximum internal memory supported by processor:
64 GB
Memory types supported by processor:
DDR4-SDRAM, DDR3L-SDRAM
Memory clock speeds supported by processor:
1866, 1333, 2133, 1600 MHz
Memory voltage supported by processor:
1.35 V
ECC:
N
Weight & Dimensions
Processor package size:
37.5 x 37.5 mm
Operational Conditions
Tcase:
64 °C
Packaging Data
Package width:
1.73″ (4.40 cm)
Package depth:
4.57″ (11.60 cm)
Package height:
3.98″ (10.10 cm)
Package weight:
0.19 lbs (87 g)
Package type:
Retail box
Other Features
Intel® Virtualization Technology (Intel® VT):
VT-d, VT-x
Maximum internal memory:
64 GB
Maximum internal memory:
65536 MB
Video decoding:
Y
Graphics output:
eDP/DP/HDMI/DVI
Graphics
On-board graphics card:
Y
On-board graphics card model:
Intel® HD Graphics 530
Maximum on-board graphics card memory:
64 GB
On-board graphics card outputs supported:
Embedded DisplayPort (eDP), DisplayPort, HDMI, DVI
On-board graphics card base frequency:
350 MHz
On-board graphics card dynamic frequency (max):
1150 MHz
Number of displays supported (on-board graphics):
3
On-board graphics card 4K support:
Y
On-board graphics card DirectX version:
12.0
On-board graphics card OpenGL version:
4.5
On-board graphics card maximum resolution (DisplayPort):
4096 x 2304 pixels
On-board graphics card maximum resolution (eDP – Integrated Flat Panel):
4096 x 2304 pixels
On-board graphics card maximum resolution (HDMI):
4096 x 2304 pixels
On-board graphics card refresh rate at maximum resolution (DisplayPort):
60 Hz
On-board graphics card refresh rate at maximum resolution (eDP – Integrated Flat Panel):
60 Hz
On-board graphics card refresh rate at maximum resolution (HDMI):
24 Hz
On-board graphics card ID:
1912
Processor Special Features
Intel® Hyper Threading Technology (Intel® HT Technology):
Y
Intel® Identity Protection Technology (Intel® IPT):
Y
Intel® Turbo Boost Technology:
2.0
Intel® Quick Sync Video Technology:
Y
Intel® InTru™ 3D Technology:
Y
Intel® Wireless Display (Intel® WiDi):
Y
Intel® Clear Video HD Technology (Intel® CVT HD):
Y
Intel® Insider™:
Y
Intel® Smart Cache:
Y
Intel® AES New Instructions (Intel® AES-NI):
Y
Enhanced Intel SpeedStep Technology:
Y
Intel Trusted Execution Technology:
N
Intel® Memory Protection Extensions (Intel® MPX):
Y
Intel® Turbo Boost Technology 2.0 frequency:
4.2 GHz
Intel® Transactional Synchronization Extensions:
Y
Intel Enhanced Halt State:
Y
Intel® Clear Video Technology for Mobile Internet Devices (Intel CVT for MID):
Y
Intel VT-x with Extended Page Tables (EPT):
Y
Intel® Secure Key:
Y
Intel TSX-NI:
Y
Intel Stable Image Platform Program (SIPP):
N
Intel® OS Guard:
Y
Intel® Small Business Advantage (Intel® SBA):
Y
Intel Clear Video Technology:
Y
Intel Software Guard Extensions (Intel SGX):
Y
Intel 64:
Y
Intel Identity Protection Technology version:
1.00
Intel Secure Key Technology version:
1.00
Intel Small Business Advantage (SBA) version:
1.00
Intel Stable Image Platform Program (SIPP) version:
0.00
Intel Virtualization Technology (VT-x):
Y
Intel Virtualization Technology for Directed I/O (VT-d):
Y
Intel TSX-NI version:
1.00
Conflict-Free processor:
Y
Intel® Optane™ Memory Ready:
N
Intel® Boot Guard:
Y
Intel® vPro™ Platform Eligibility:
N
Features
Execute Disable Bit:
Y
Idle States:
Y
Thermal Monitoring Technologies:
Y
Market segment:
Desktop
Maximum number of PCI Express lanes:
16
PCI Express slots version:
3.0
PCI Express configurations:
1×16, 2×8, 1×8+2×4
Supported instruction sets:
SSE4.1, SSE4.2, AVX 2.0
Scalability:
1S
CPU configuration (max):
1
Embedded options available:
N
Graphics & IMC lithography:
14 nm
Thermal solution specification:
PCG 2015D
PCI Express CEM revision:
3.0
Harmonized System (HS) code:
8542310001
Export Control Classification Number (ECCN):
5A992C
Commodity Classification Automated Tracking System (CCATS):
G077159